The Creative D3xm Signature Series belongs to the family of smart modular wireless speakers that performs room calibration with a little help from the Creative Central mobile app. With wireless modularity, you have the freedom to upgrade at any time, by linking additional units wirelessly for wider stereo, or adding a subwoofer for added bass. Built for smaller rooms, the speaker's room calibration feature makes appropriate adjustments to accommodate your room's acoustic profile, giving you the best audio performance possible!
Making all this a cinch is Creative Central, a free and downloadable app that not only helps you in your modular speaker setup for a fuss-free wireless upgrade experience, it lets you perform Room Calibration as well as select advanced Sound Mode settings to suit your media content. The Creative D3xm works with any compatible stereo Bluetooth® device and comes with an Aux-in jack for optional connection to other analog devices.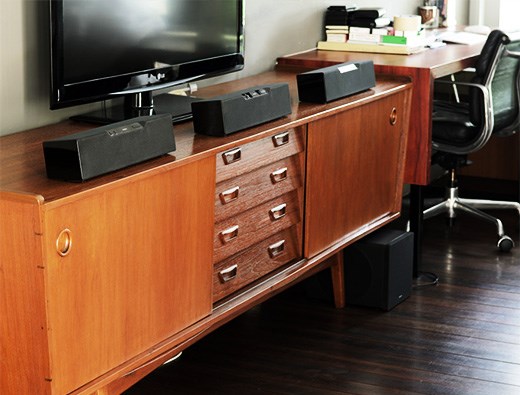 The 'Multi-channel' mode expands the soundscape and offers a more realistic and immersive movie and music listening experience. You can now enjoy movies and music as if you're in the cinema or concert hall, right in the comfort of your own home!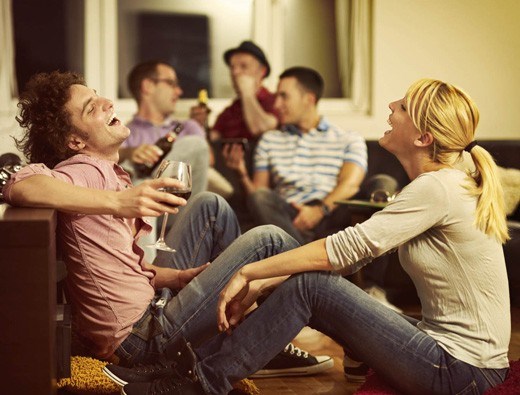 Fill your house with perfectly synchronized music in the aptly-named 'Party' mode. Up to three Creative D3xm speakers can blast the same song in unison, in different rooms!2 Throw in a Creative DSxm wireless subwoofer for enhanced bass and your party is underway.

To cater to the different audio and video genres, as well as varying audio quality of such content, we have created five customizable modes that optimize your listening experience. If, however, you prefer to enjoy the audio content in its original form, you can always turn it off.

For music listening, the 'Vocals' sound mode puts strong emphasis on the vocal parts of your music, so you'll be able to hear the lyrics clearly. Alternatively, you can use 'Smart Volume' to dynamically boost up or suppress overly soft or loud music respectively.
Catch every line and whisper from your favorite movie with 'Clear Dialog', a sound mode that boosts the clarity of the dialog in movies. For action movie buffs, simply select 'Cinematic Action' for a more spacious playback and immerse yourself in all the excitement! And for late-night movie watching, select 'Night Mode' to effectively subdue sudden high-volume events, so you won't wake the neighborhood up!
Wirelessly stream music from any compatible stereo Bluetooth device3, such as your mobile phone or notebook, from a range of up to 10 meters from the speaker.
The speaker is equipped with efficient digital amplifiers that are professionally tuned to deliver striking accuracy and an unbeatable atmosphere.
Its neat, contemporary one-piece design not only minimizes vibrations, giving you the best audio experience, but also makes it a timeless addition to any audio setup, whether in your study or living room.
1 Supports a maximum of three Creative D3xm and one Creative DSxm wireless subwoofer.
2 At a distance of up to 30 meters, measured in open space.
3 Bluetooth A2DP-compliant devices.